Guides to where to locate historical hospital and welfare records from other Australian states and territories can be found below. History and information about records from Australian orphanages, children's homes and other institutions in any state or territory can be found on the Find & Connect website.
In all states and territories, if a hospital and welfare institution still exists it is a good first step to contact them directly, to see what records they hold or for information as to where the records may have been transferred.
South Australia:
Some hospital and welfare records are available via the State Records of South Australia and some are available via Genealogy SA including, Hospital, asylum or lying-in home admission records.
See the guides at State Library of South Australia, Government Records and Family Histories: Hospital Records and Adoption, fostering and child welfare in South Australia: Children in institutional care.
State Records Government of South Australia, Children in State Based Care, Hospitals and Destitution in South Australia.
Western Australia:
See the State Records of Western Australia guide to hospital and health records.
New South Wales:
View guides to health and hospital records available at the NSW State Archives.
New South Wales, Australia, Hospital & Asylum Records, 1840-1913, available on Ancestry Library Edition at State Library Victoria, contains registers of inmates, records of admission and discharge, and returns and reports from asylums at Liverpool, Tarban Creek, and Parramatta for various years.
Search the index to the Sydney Benevolent Asylum for the period 1857-1900 online.
Sydney Hospital, ca. 1880-ca. 1938. H91.300/718
Tasmania:
Search the Libraries Tasmania catalogue for hospital records to explore available record collections. Available records are searchable via the Tasmanian Names Index, which aggregates historical records about people in Tasmania, including some hospital records.
Libraries Tasmania also has a guide to finding records of children in care.
Queensland:
Some medical records are held by the Queensland State Archives - see the Archives' guide to what records are available.
The Brisbane Hospital Patient Index (1887-1902) is available via the online database FindmyPast, accessible at State Library Victoria. This digitised index covers four sources that have biographical data for more than two thousand men, women and children. Some of the patients lived in other parts of Queensland, including the far north and west of the State. The index is also available in hard copy in the Newspapers and Family History Reading Room: Brisbane hospital, Qld: index to some patients in 1887, 1900, 1901 & 1902 / Judy Webster.

Northern Territory:
Contact the Northern Territory Archives Service for information on accessing health and welfare records.
Before 1979, administration for Northern Territory health was a Commonwealth responsibility. See this guide from the National Archives of Australia for more information.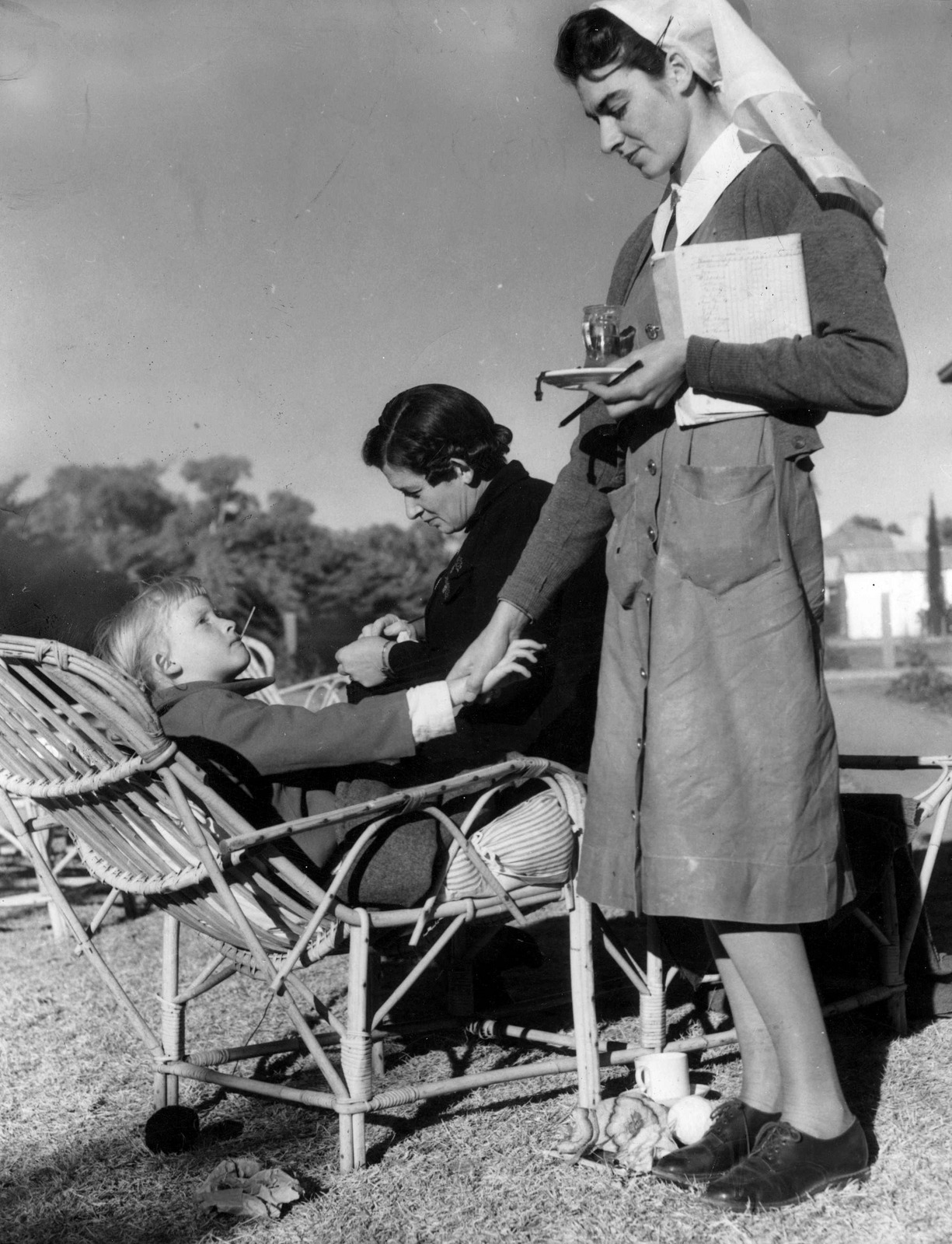 Scenes around Alice Springs Central Australia Staging Camp on the Northern Convoy Route, 1940?
Argus Newspaper Collection of Photographs, State Library Victoria, H99.201/820.