Tasmania is the second oldest Australian settlement, having been established at Risdon Cove on the River Derwent by Lieutenant John Bowen in September 1803. Shortly after Hobart's settlement, Colonel William Paterson established a settlement on the Tamar River in the north of the island.
Until 1812 the colony was divided into two counties and administered separately from Sydney. In that year Colonel Thomas Davey was appointed the first Lieutenant-Governor of the whole colony. Van Diemen's Land, as it was then known, became a colony under its own administration on 3 December 1825. The colony was administered by the Lieutenant-Governor and a Legislative Council of six members.
In 1856 the name of the colony was changed to Tasmania. In the same year responsible government was established and the present bicameral Parliament met for the first time. Since then, the Tasmanian Parliament has consisted of two Chambers – the Legislative Council (upper House) and the House of Assembly (lower House).
Would you like to know who the first Tasmanian Premier was? This and other facts about Tasmania's parliamentary history are available on the Parliamentary Library website.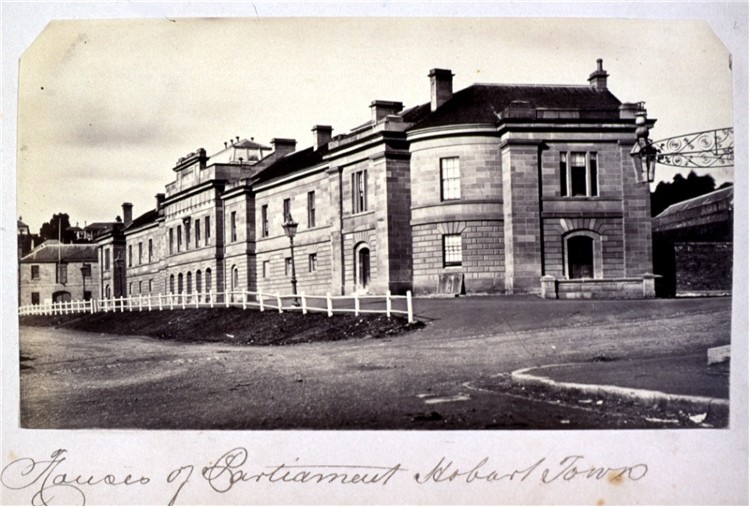 Houses of Parliament Hobart Town ca. 1873, State Library of Tasmania